WEB DESIGN AGENCY ESTEPONA
Web production, design
& online marketing
for
ambitios companies!
At Improve, collaboration is at the heart of every project. Nestled in the vibrant Malaga region of Costa del Sol, Spain, we believe in working hand-in-hand with our clients. Whether it's standout web design, captivating graphic design, or strategic marketing, our goal is to make you an integral part of the journey. This collaborative approach not only ensures that the final product aligns with your vision but also paves the way for successful outcomes. Experience, expertise, and commitment to partnership set Improve apart. Join us and elevate your brand's presence today!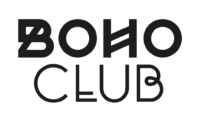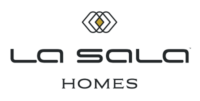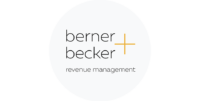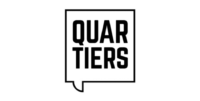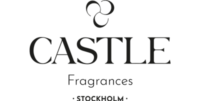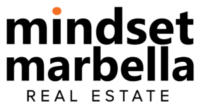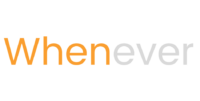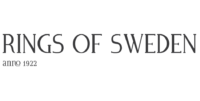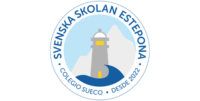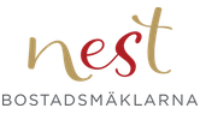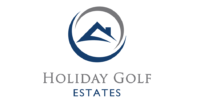 By working with IMPROVE, you always get personal service, fast deliveries and very good end results. Emelie and Marcus attach great importance to first understanding your business in order to work out the best solutions for you. From creating our websites to assisting us with programming solutions, we look forward to continuing our collaboration with IMPROVE  IT SOLUTIONS.
When it was time for us to build a new website, we were told about IMPROVE, which we are very happy about today. The work of creating the new website went smoothly where IMPROVE functioned as a very good brainstorming team throughout the process. The security that they also ensured that the website is continuously kept updated in terms of technology and functionality means that we can relax and instead focus on our core business without worrying about various technical problems.
Improve it Solutions works with a holistic approach and helped us with everything from building a website, creating a structure of content, and setting up routines for email newsletters to designing various things. Working with Emelie and Marcus is both familiar and professional. We can highly recommend them.
Emelie and Marcus are a joy to work with! Always there to offer quick assistance when needed. We created our website from scratch with them, and the help we received from start with creativity, design and building the website was fantastic. The continuous support with new updates is invaluable. I have recommended their services to several friends and will continue to do so!
We have got a professional and modern homepage which fits to both tablets and smartphone. The homepage is an active site, where members have their personal log-in to a member space. IMPROVE has delivered a user-friendly manual and videos, so that we can update our homepage. We have been very pleased and we can give them our warmest recommendation.
I am so happy and so pleased. The website is so stylish and professional! I will warmly recommend you when I hear that someone is looking for a web designer.
From Estepona to All Corners of Europe
IMPROVE IT SOLUTIONS S.L. planted its roots in Estepona, Costa del Sol, in 2014, thanks to the vision of Swedish creatives, Emelie Christiansen and Marcus Fütö. What began as a small venture, assisting local businesses, has blossomed into a pan-European operation, empowering even stock exchange-listed companies to thrive online.
Our ethos is simple yet powerful: every business, big or small, deserves a dynamic and modern online identity. Our journey has seen us transform diverse enterprises, from cozy restaurants and bustling car rentals to luxurious hotels and sophisticated investment firms.
Our secret? A blend of deep client understanding and innovative solutions that turn ordinary online presences into extraordinary digital experiences. We believe in the power of connection, and with the magic of technology, geographical distances fade into insignificance.
And for those lucky to be on the sun-kissed shores of Costa del Sol – we're always up for a coffee and a chat about taking your business to the next digital level. 😉
We're Here to Amplify Your Brand!
1. Clear Communication:
We're on a mission to make your brand voice loud, clear, and irresistibly compelling. We'll highlight your unique strengths, ensuring they shine brightly both online and in print.
2. Seamless Accessibility:
Your audience is diverse, and we make sure your brand is too. With responsive web designs and tailored strategies, we ensure you're not just seen but also accessible and engaging across all platforms.
3. Robust Digital Marketing:
In the digital world, engagement is currency. We leverage social media and various online platforms to turn your audience into a community and customers into brand ambassadors.
4. Empowering You with Knowledge:
We're not just about providing services; we're about building partnerships. We equip you with the marketing know-how, ensuring you're confident and informed every step of the way.
5. Always Here for You:
Questions? Ideas? Just want to chat? We're always a call or click away, ready to support, guide, and collaborate.
Let's Make Something Amazing Together!
We arrived in Estepona in 2014, eyes wide and ready to bring the digital revolution to every local business. But we quickly realized, not everyone was ready for the online leap. Fast forward, and the world has changed. The recent economic shifts and the pandemic have made a robust online presence not just beneficial, but essential.
We've adapted, learned, and we're more prepared than ever to be your digital ally. Together, we'll not only navigate but conquer this new digital frontier, ensuring your business doesn't just survive but thrives.
Curious? Let's embark on this digital journey together.
Hey! 🙉 Have a project in mind?